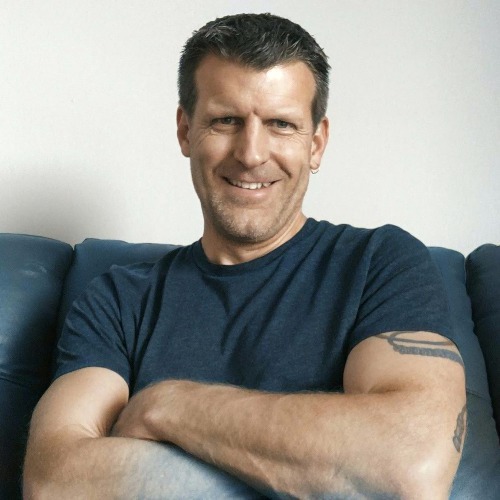 Welcome to Meeting Relief! I'm Tom Campana, but you can call me Tommie (he/him). When it comes to leadership and challenges, I'm the guy who doesn't back down. 
Growing up in Chicago laid the foundation for my unshakeable work ethic and determination.
Over the past three decades, I've gathered a hefty load of technical experience under my belt. From concept to reality, I've overseen productions and managed live events – you name it, I've done it. My comfort zone? It's pretty much anywhere I'm needed.
My secret sauce? A genuine passion for delivering top-notch customer experiences. When I'm at the helm, my ultimate goal is to leave clients absolutely thrilled to partner up with Meeting Relief again.
When I'm not in work mode, you might find me behind the decks or turntables, dropping tunes as a DJ. Music's my jam, and I can also be spotted tearing up the local dirt track on one of my trusty BMX bikes.
From high-end corporate events to turnkey studio support, I'm ready to join forces to make your event or production the absolute best it can be. Let's create something exceptional together.
Hey there, I'm Philip John Garno, but you can just call me Phil (he/him). I've got a knack for leading the charge, doing the directing dance, and bringing creative ideas to life. 
Originally hailing from the heart of the Midwest, I've carried that region's work ethic and good-natured honesty with me throughout my career.
I've been around the block for over two decades, dabbling in production wizardry on both the glamorous East Coast and the laid-back West Coast. I've seen the showbiz magic from more angles than you can shake a clapperboard at.
Currently, I hold the honor of being a Partner at Meeting Relief, a role that lets me blend my expertise and position to steer projects that are not only thoughtful but inclusive as well.  Think of me as your friendly neighborhood project guide, here to make sure your ideas shine bright and your events go off without a hitch. 
But wait, there's more! When I'm not donning my professional cape, you'll find me strumming away as a part-time music maestro and word weaver in the modern folk sensation known as The PhilBillies. I'm that guy with a guitar, belting out tunes and making memories.
Whether we're executing unforgettable live events, crafting in-studio projects that'll knock your socks off, or jamming to tunes that'll make you tap your toes, I'm your guy. So let's chat, collaborate, or just swap some songs. Together we'll make magic happen!
Check out our new show on YouTube, and be sure to subscribe today!
Ready to get started? Fill out the form below. We'll get back to you ASAP.